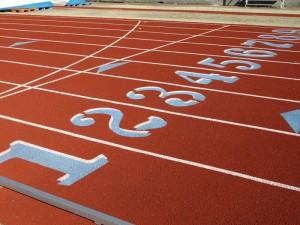 Thursday April 23rd will be the 8th annual GLRR and Lowell HS Youth Track Meet at Cawley Stadium in Lowell.  The meet is FREE to youngsters in grades 2 to 8.
This meet is a great way to introduce kids to the sports of running and field events.  Athletes from the Lowell High School track team will provide instruction for shot put, long jump and high jump.  And of course all kids already know how to run!
All events are scored within grade levels – so everyone competes on equal basis within their grade.  1st, 2nd and 3rd place ribbons are provided to the winners.
Day of registration is provided or you can complete the application below and return to race_team_mgr@glrr.net, or bring with you to the meet.
Registration starts are Noon.  The field events start at 12:30 and the track events start at about 1:30.